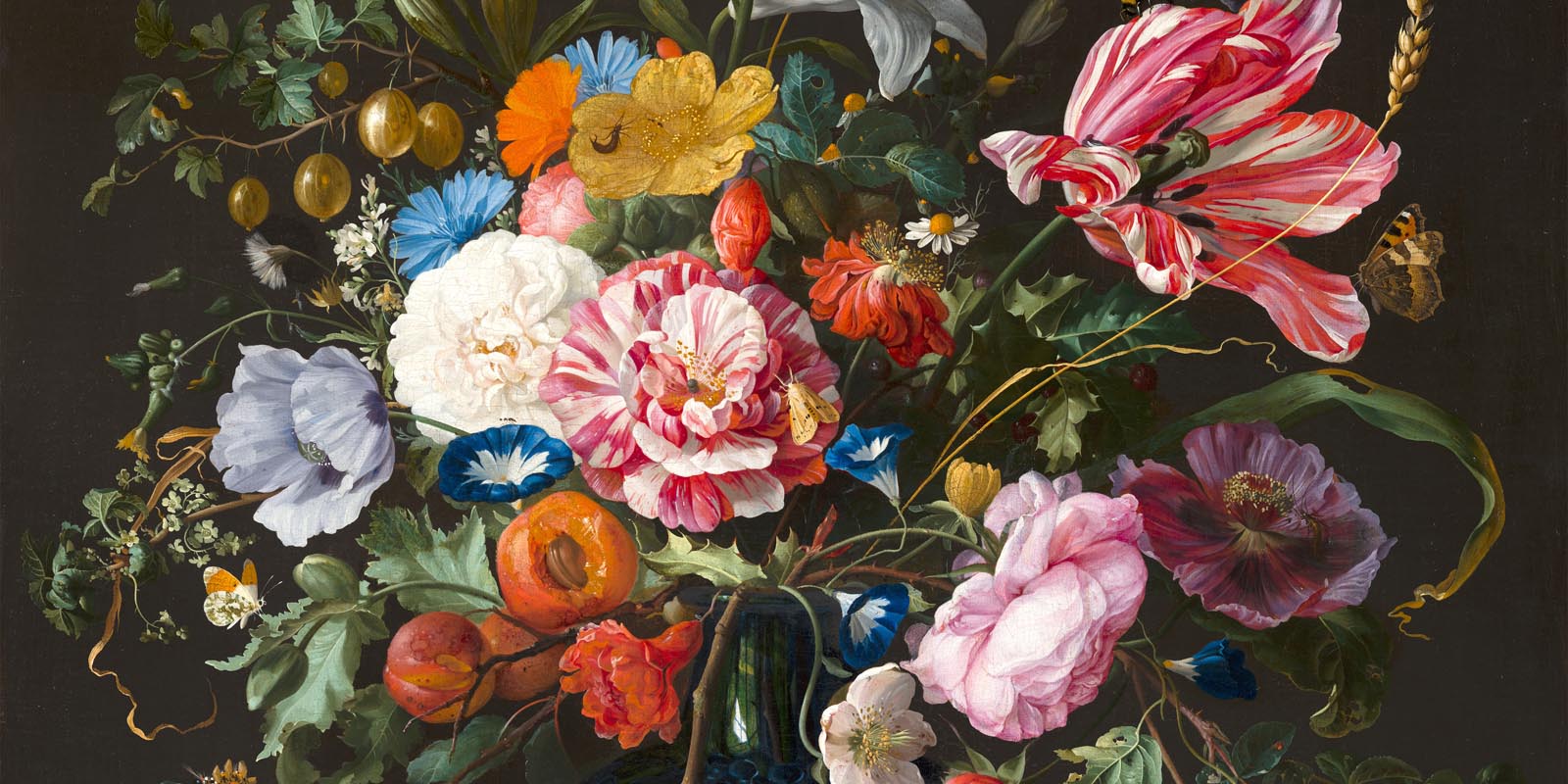 At ESSENZA we are always inspired by flowers. And what could be more beautiful than those in the Mauritshuis in The Hague, where beautiful paintings by the Dutch Masters hang? Take a look with our brand manager Floor Smits and see how magical the floral splendour is.
"Nature and art are a great source of inspiration for our prints."
Flowers as Inspiration
'Nature and art are a great source of inspiration for our prints. Each flower tells its own story and almost all of them have a personal meaning,' Floor tells us about the painting "Vase with Flowers" by Jan Davidsz de Heem (1670) in one of the golden halls of the Mauritshuis. 'Of course, the painting has a vase of flowers, but around it you can also see butterflies and fruits. We find these kinds of striking combinations interesting because you don't expect them to be together. You see them come back a lot on our prints, but rarely literally; we use them as inspiration.'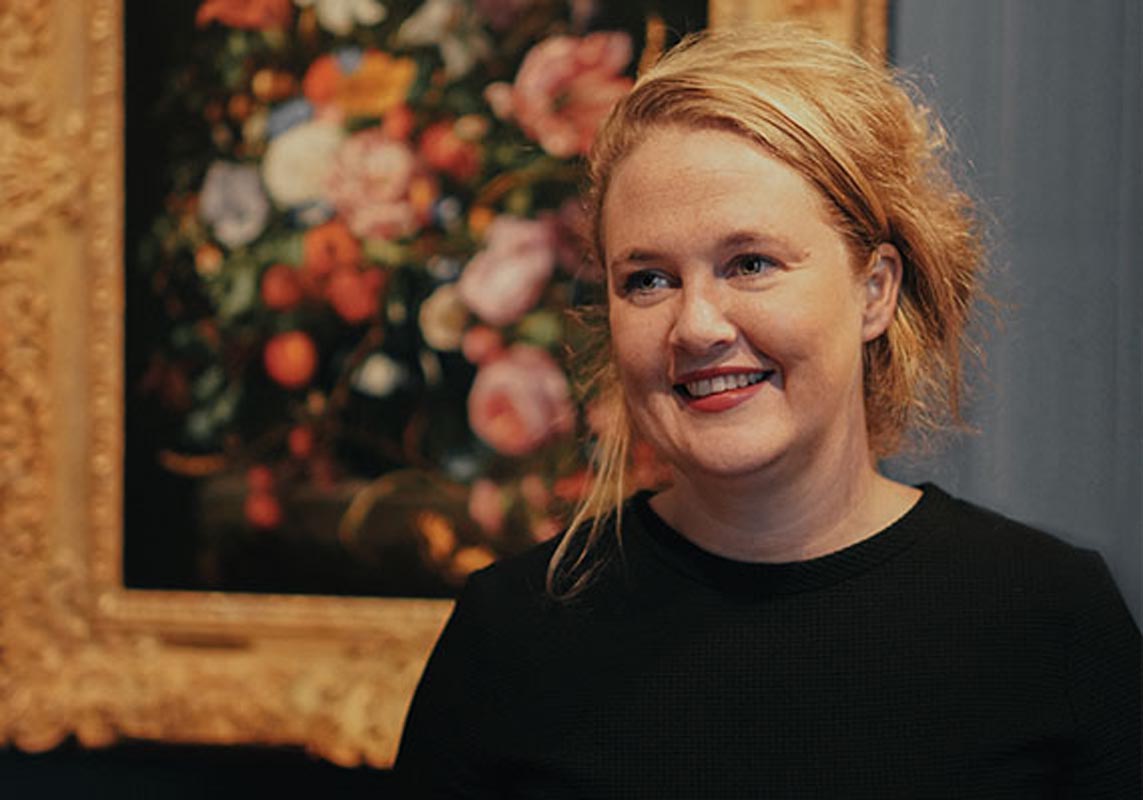 Depth in the painting
The Dutch Masters, painters from the 17th century, almost always used oil paint for their paintings. "We love that," says Floor. 'Oil paint gives depth and detail to the painting, so the flowers look lifelike. We call that layering. This layering also works very well for our prints, because it really makes the flowers come to life. They jump off the duvet cover, so to speak'.
Dutch Masters
It is no coincidence that we are inspired by artists. 'We want to help people turn their home into a personal work of art, just like they did in the 17th century.' It was an incredibly creative period, the 17th century. Floor: 'Such a huge production of high-quality paintings is insane. We are very impressed by this creativity. The floral still life paintings were popular at the time and we can get a lot of inspiration from them.' ESSENZA works with the latest techniques to produce products sustainably. 'However, it's precisely this combination with the old masters that we like: mixing new with old and old with new.'
Dutch Roots
ESSENZA also values the Dutch roots of the painters. 'Originally we are a Dutch brand and we are very proud of that,' says Floor. ESSENZA has been around for 30 years. 'We are also active internationally, but those Dutch roots and heritage remain very important. I feel the same pride in the contemporary art and design from Dutch soil. We have so much creativity in our country. It's great to use them as inspiration for our designs and collections.'
Designs inspiriert von Stilleben Niederländischer Altmeister: