We present
ESSENZA for Mauritshuis
ESSENZA and the Mauritshuis are starting a partnership this month. The well-known brand of home and interior products has created a new collection of duvet covers, home wear, rugs, pouffes and accessories in close collaboration with the Hague museum. ESSENZA has blended the world-famous works of art with their luxurious, elegant and exclusive signature, resulting in a masterful collection. The six designs that can be found in this limited edition collection are: Floral Girl black (after the Girl with a Pearl Earring), Gallery of Roses nightblue (after a floral still life painting by Jan van Huysum), Beautiful Bouquet (after Flowers in a Glass Bottle by Jacob de Gheyn II), Elegant View Sky (after a river landscape by Cornelis Vroom), Daffodils Reunited black (Ludger Tom Ring the Younger meets Frans Hals) and Flower Statement stone (by the Antwerp painter Daniël Seghers).
---
​
Het Mauritshuis
The Mauritshuis displays a collection of world-famous paintings by Dutch and Flemish Masters from the time of Rembrandt and Vermeer. The museum is housed in a majestic seventeenth-century building in The Hague. The museum's classic rooms are full of iconic works of art by Vermeer, Rembrandt, Steen and Rubens.
---
Let yourself be inspired
And take a look at the collection book of this beautiful collection.
---
---

Floor Smits


Head of Brands ESSENZA
"We are incredibly proud of this collaboration. By combining the iconic art from the Mauritshuis museum with the bold, elegant and expressive signature that ESSENZA is known for, we have created a unique product range. By mixing these two unique brands, we wanted to inspire people and bring art to life in a contemporary way. And I think that worked out very well."

Martine Gosselink


General Director het Mauritshuis
"The Mauritshuis collection on duvet covers, rugs and a pouffe? Yes, because the museum and ESSENZA have a common goal with this collaboration: to share these world-famous artworks with the largest possible audience. The collection from ESSENZA is the perfect carrier for this. Their high-quality home and interior products literally bring the artworks into your home, to inspire and allow you to enjoy them."
Floor Smits:
"Many of the paintings are made with oil paint and this gives a kind of depth and layering that we have tried to translate onto a duvet cover."
Eye for details
Both ESSENZA and the Mauritshuis have an eye for detail. All products have a beautiful label and all duvet covers and pillowcases are delivered in a luxury storage box. Gorgeous!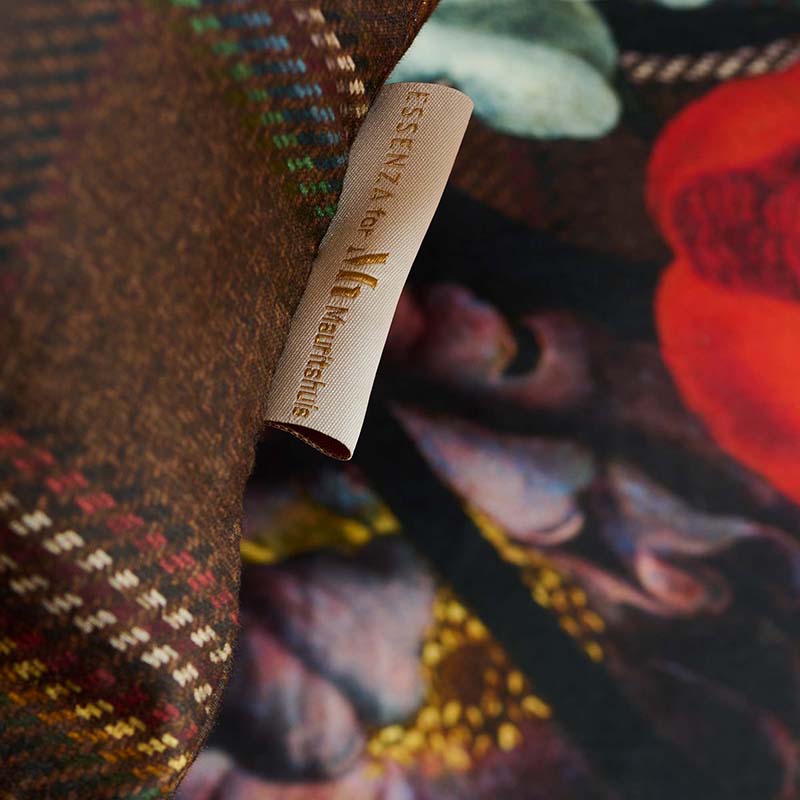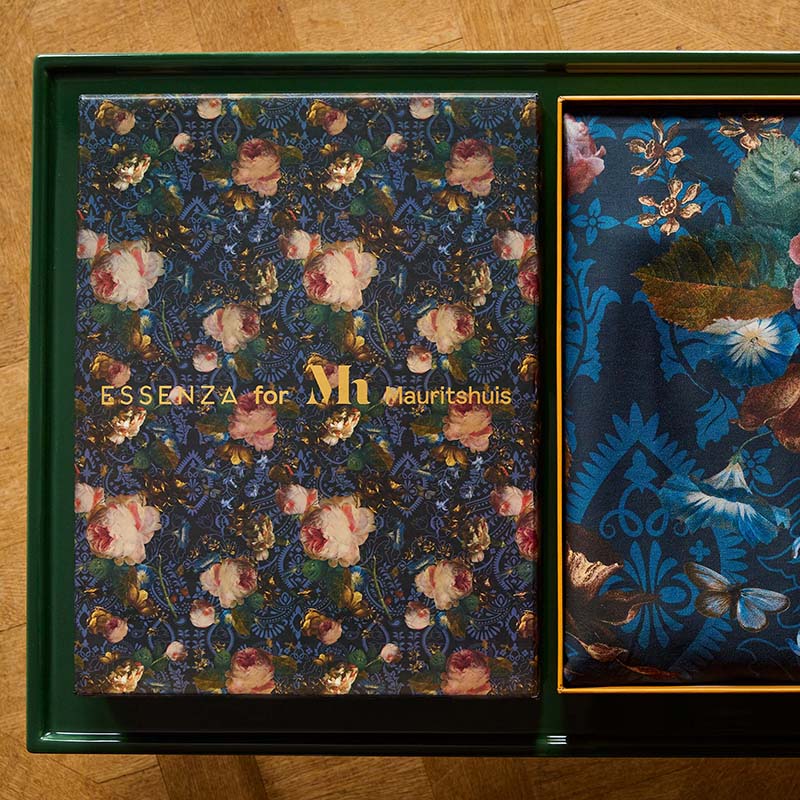 Pop-up store de Bijenkorf in Den Haag
Vanaf begin september is de collectie dekbedovertrekken, homewear, vloerkleden, poefs, en accessoires exclusief verkrijgbaar bij de Bijenkorf, het Mauritshuis en via essenzahome.nl. ​
Om deze exclusieve collectie te lanceren is er van 6 september t/m 3 oktober een pop-up store bij de Bijenkorf in Den Haag. De etalage van de Bijenkorf in Den Haag staat van 7 t/m 19 september in het teken van de samenwerking.