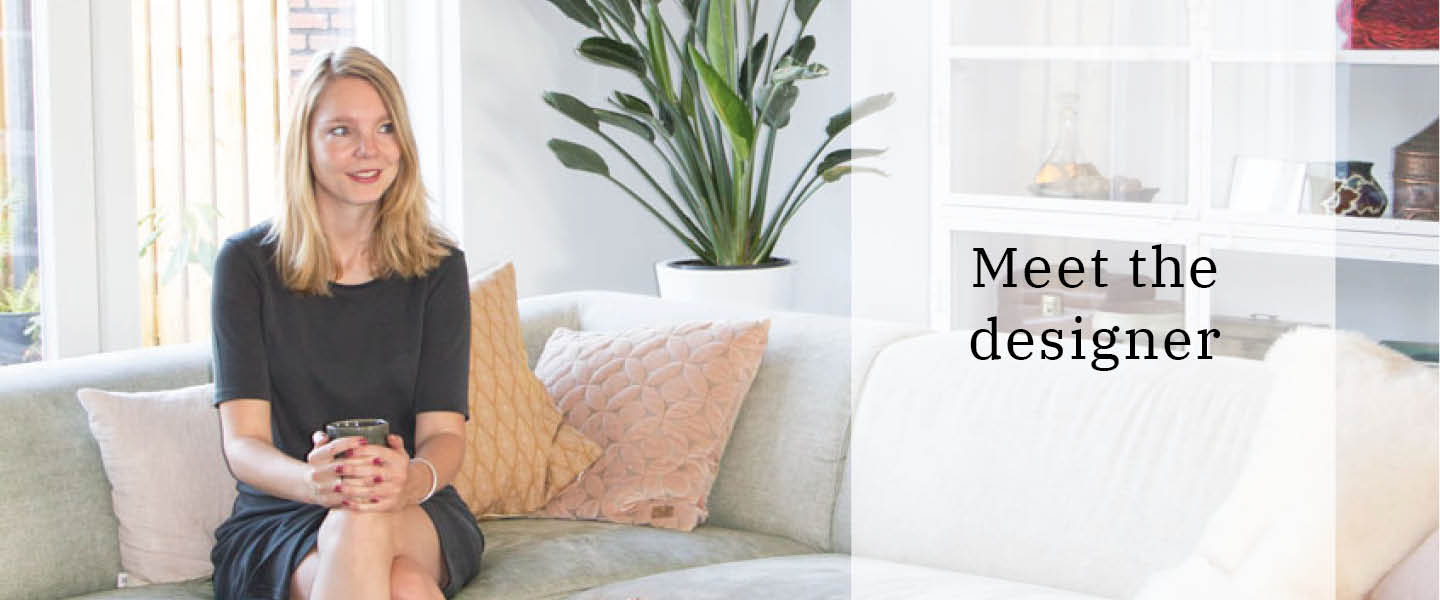 Meet the designer: Ilse van Es
When we are at her desk, we are immediately inspired by the mood boards, designs and fabrics she has displayed around the place. Ilse van Es is one of our creative talents and for a few years has been one of the designers behind ESSENZA. So, it is high time we asked her about her sources of inspiration, her fascination for interior design and her life as a designer…
Ilse van Es (1985) grew up in Utrecht and has always been crazy about everything that has to do with interior design. As a child, the furniture in her bedroom always got moved around and the walls were painted over and over again. She followed a creative education at Nimeto in Utrecht and started working as an interior stylist for a home store. When she was also allowed to do the communications for the store, Ilse really got to know the graphic world and discovered her love for design.
A wish granted at last
Ilse and her partner recently moved to a new house in Utrecht. Finally, a long-awaited wish has been granted: a whole new interior. This she is very enthusiastic about: "The top floor is light with a natural look: a white wooden floor, white walls, many plants, wood and rattan accessories. The bedroom is spacious enough that we can create different corners. Downstairs it is modern but cosy and we have added more colour with a grey green wall and a dark kitchen. The coarse wood floor adds a trendy twist. "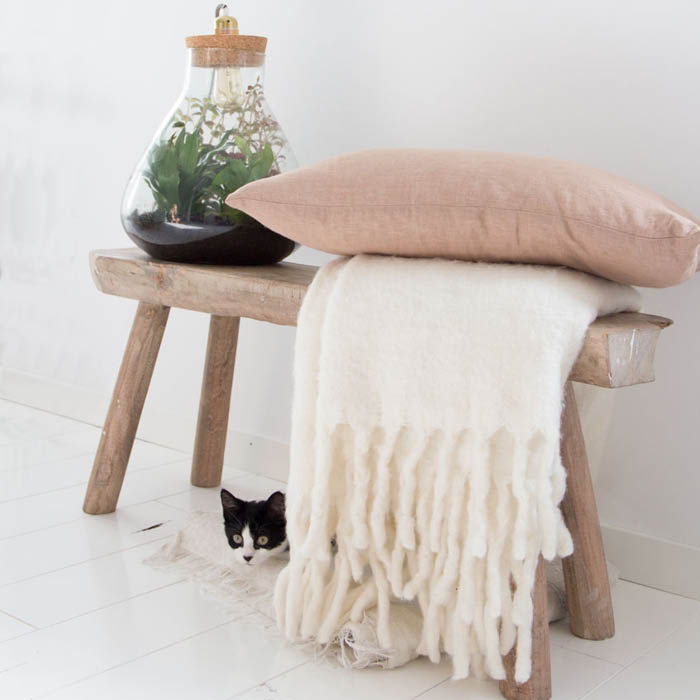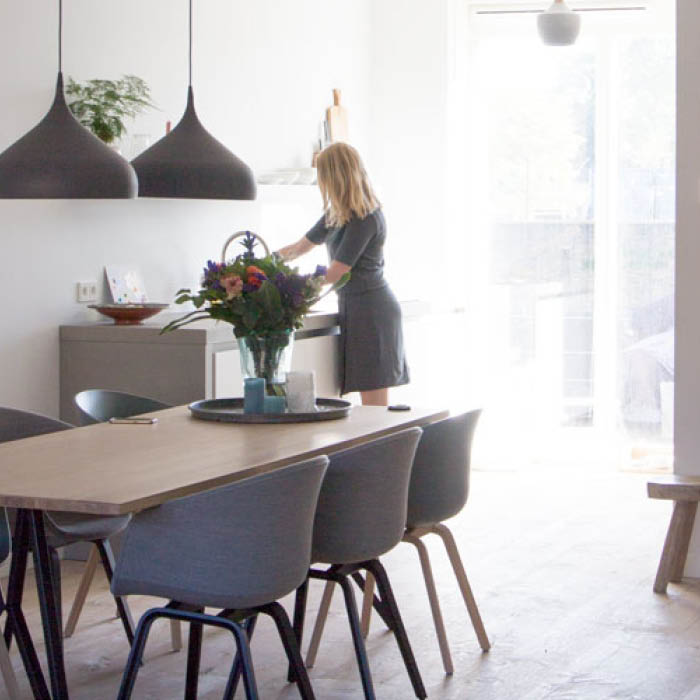 "When the first product came out with my design, I knew for sure: I wanted to continue this journey"
Ilse: "When I applied for a job at ESSENZA HOME, it was for a graphics job. Once I was working in the studio, my colleagues quickly brought me into contact with the design process. I noticed how much I liked it and I started getting deeper into the world of patterns and colours. When the first product came out with my design, I knew for sure: I wanted to continue with this. "
"The best thing about my job," she continues, "is the continuous flow of creativity. I can always make new things and try them out, even though it does not always lead to anything or sometimes it comes out completely different to what I had visualised. What I also find enjoyable about my work is that I regularly come across my designs in the shops or in the media. This makes my heart skip a beat! "
When we ask Ilse where she gets her inspiration from, she tells us that the creative process starts with our trend specialist Manon van den IJssel: "Manon keeps a close eye on all the trends and developments in the world, especially in fashion, then filters out what is relevant to ESSENZA and what suits us. Every season she develops new themes, mood boards and colour charts which I then use to work. "
Experimenting with trends, prints and new techniques
"ESSENZA is an interior brand that goes along with fashion", she continues. "We look at what is happening in fashion in colours, prints and fabrics and translate this into textiles for the bedroom and living room. We are particularly inspired by innovative fashion brands with courage. This is what distinguishes ESSENZA from other brands: courage! We want and dare to be different and we like to experiment with trends, prints and new techniques. This leads us to very cool and daring collections. "
"This autumn, different trends are mixed together," says Ilse when we ask for the most important trends of the season. "But the boutique chic trend is the strongest, with deep rich colours and luxurious materials such as velvet, floral prints and a big nod to the past, for example the still lifes of flowers from the old Dutch masters. We see this trend in fashion, but also in the interior. At ESSENZA we have devoted a whole trend theme to it! "
When we ask what we can expect from the ESSENZA spring collection for 2018, she reveals to us: "The spring collection will be amazing. We mix and match a lot with the different patterns and use cool techniques such as silver prints in a whole new way! "