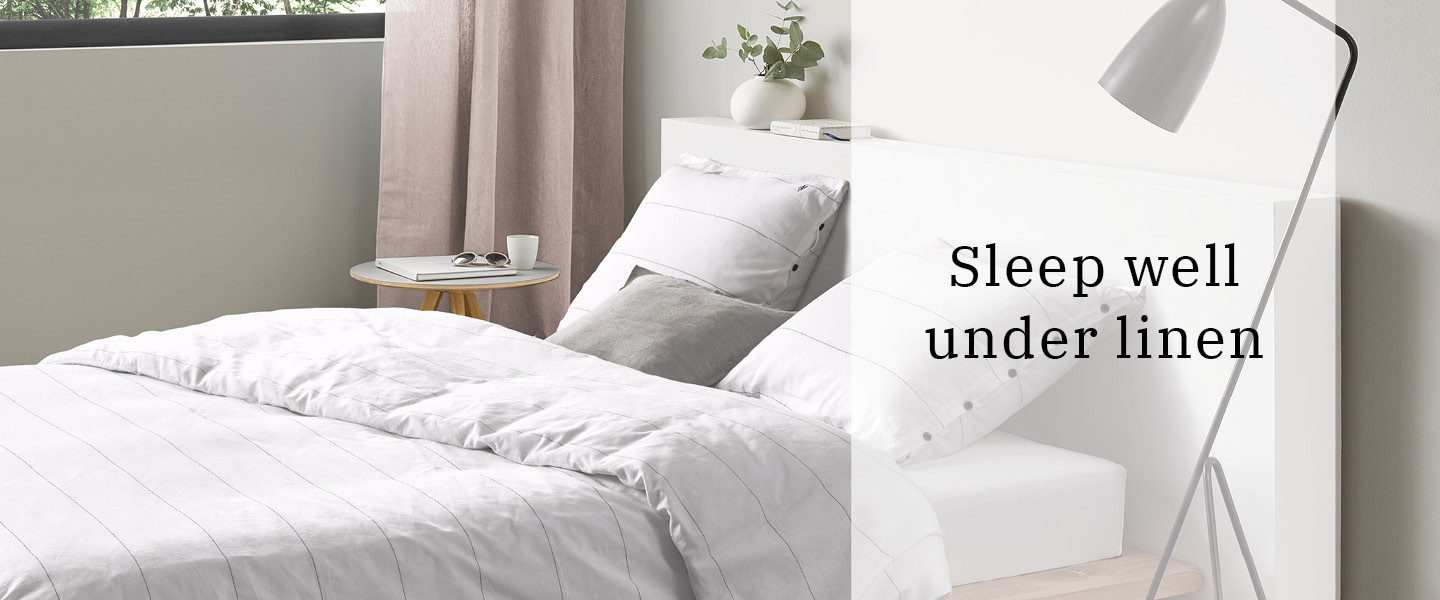 Sleep well under linen
Sleeping under a linen duvet cover set is totally on trend. This beautiful 'crinkle fabric' will give a casual and natural look to your bedroom and it is also super resilient. Combining the linen with cotton creates a wonderfully soft fabric. What more could you want?
Linen, a sustainable Choice
Linen is three time stronger than cotton so that a linen (or cotton-linen) duvet cover set will last much longer than cotton bedding. Linen is also an environmentally friendly fabric. It is made from the flax plant, which is a lot less drastic for the environment than the growing and processing of cotton. This natural substance can regulate heat very well, making it feel cool in the summer and helping it retain heat in the winter.
Benefits of linen:
3x times stronger than cotton
Environmentally friendly
Regulates heat; cool in the summer and warm in the winter
Maintenance tips
You can wash linen from a cotton-linen blend at a maximum of 60 degrees and dry at a low temperature. After each wash the duvet cover set will feel softer. A great benefit of linen bedding is that you do not have to iron it. Although you can if you want to (up to 150 degrees), but the beautiful, natural look of linen is undoubtably the best.