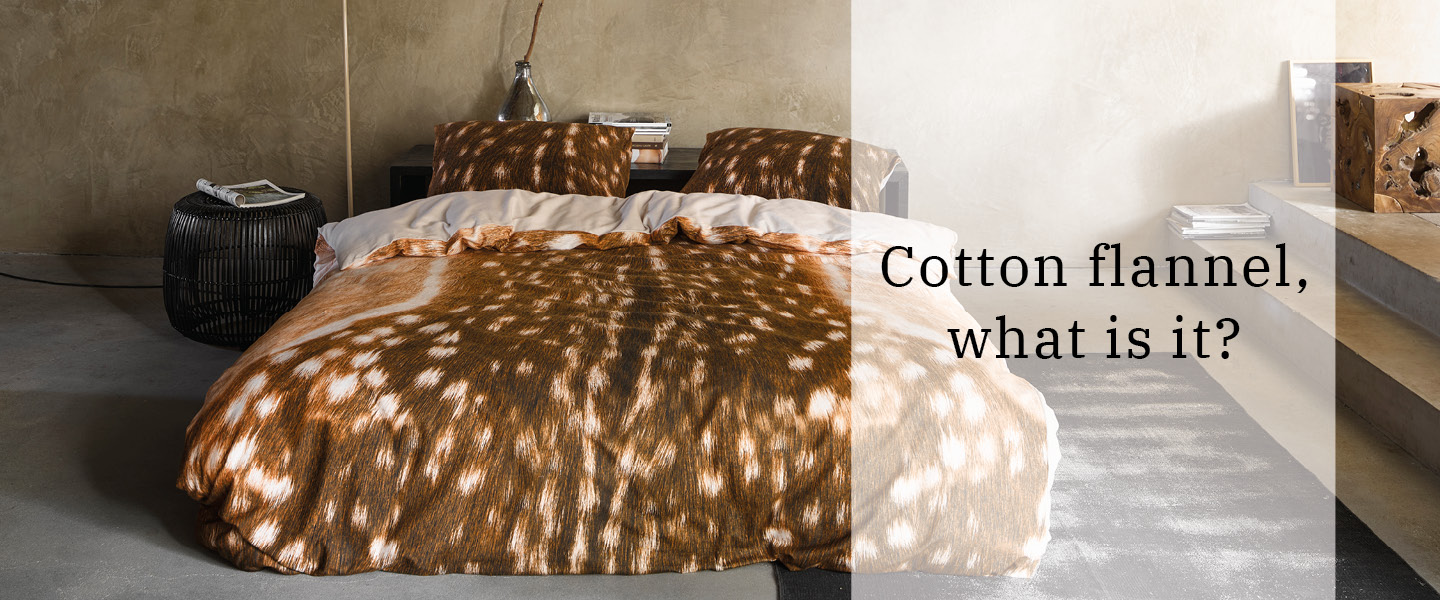 Cotton flannel, what is it?
Brrr… these cold nights always take some getting used to. If you always feel the cold in bed, then a flannel duvet cover set offers the perfect solution. Flannel is lovely, thick and super soft making sure that you are warm - even during the coldest winter nights.
With a cotton flannel duvet cover set, you can easily keep the cold from your bed. The soft fabric adapts directly to your body temperature and holds in the heat all night. Here we tell you all about flannel.
What is flannel?
Our flannel duvet cover sets are made from 100% cotton. The difference with regular cotton is that flannel is made from a loose spun yarn that is woven into a linen or twill weave. After that, the flannel fabric is roughened so that it feels soft, woolly and delightfully thick; ideal for winter.
What are the benefits of flannel?
The soft flannel fabric adapts quickly to your body temperature, so your bed quickly feels lovely and warm. The thickness of the fabric also ensures that it retains the heat all night. Perfect for cold autumn and winter nights! Flannel is made from 100% cotton, because of this it is breathable and moisture absorbent.
How to care for flannel?
You can simply wash a flannel duvet cover in the washing machine at a maximum of 60 degrees. Perfect! They are also fine in the tumble dryer, but for a smooth, wrinkle-free look, you are best to hang it out to dry.
Also fan of flannel?
You can choose a cotton flannel duvet cover from ESSENZA, Marc O'Polo or Esprit. Pip Studio also has Brushed Twill duvet cover sets in the collection. Brushed twill has the same soft and warm properties of cotton flannel but is created with a different weave. Take your pick!